After 40 years, the company you've built is worth £220 billion. Retire? "Hell, no," said Jack Welch – "it's time to get started!"
As head of the General Electric Company Jack Welch was one of the world's most respected and celebrated CEOs, known for his unmatched track record of success, enormous love of people, fierce passion for winning, and unbridled desire to change the world for the better using his unique management practices, which have become collectively known as The Welch Way.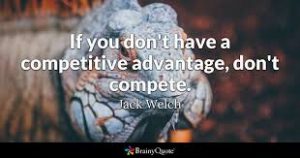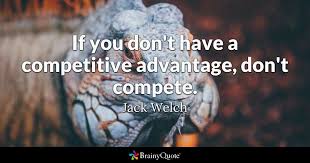 Starting at the company in 1960, with a PhD in chemical engineering, on a salary of £600 a month, Jack Welch retired in 2001 from his position as CEO of the same company with a £300 million severance package, the biggest type of payment made to any U.S. CEO in recent history.
GE was a struggling industrials company, when he arrived; as CEO, it was transformed with a programme of systemic management change and determined cost reductions into a leading global conglomerate, branding him 'Neutron Jack' in the media.
On the way he'd managed to increase GE's capital value by a factor of 30, or 4,000%, to considerably more than £200 Billion!
You'd think that would be a great opportunity to put your feet up and enjoy life. But our Jack doesn't see that as an option.
When asked for advice on retiring, his reply is "Don't!"
""Who wants to just retire? Banish that word from your vocabulary," he wrote on LinkedIn in 2015. "You've got to constantly reinvent and take a chance on something you've always wanted to do – it's what keeps you alive. You're never done."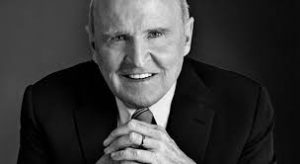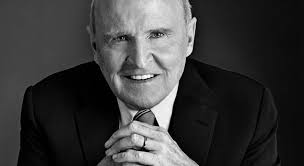 So after he left General Electric, Jack actually became more active in business. He has written three best-selling business books, co-authored with his wife Suzy: Jack: Straight from the Gut, Winning and The Real Life MBA.
He's active in the management of numerous companies as part of a private equity group, and for four years wrote a popular weekly column for BusinessWeek magazine. His face became well known on television as a regular business commentator.
Always committed to teaching and building business leaders, at GE he'd created the world's leading corporate training centre and regularly taught there himself.
In 2010, Jack founded the Jack Welch Management Institute, a business school that offers executive education and management training. The Institute runs a fully accredited MBA programme, with over 900 students.
No figurehead, he remained closely involved in every aspect. As Executive Chairman, he hosted videoconferences with students, appeared in exclusive videos about current business events and was deeply engaged in the development of the curriculum.
Sadly Jack passed away on March 1st 2020, having achieved what Kipling descibed as filling each unforgiving minute with sixty seconds run. So much for retirement, but what a fulfilling life and what a legacy he leaves behind!